#ThatMomentWhen all of your favorite stores are offering discounts…
Over the weekend, not only did Anthropologie have their 40% off sale items promotion, but Free People was having a similar promotion wherein all sale items were 20% off. If you hurry, you can still take advantage as the discount ends today. Here are a few of my favorites…
I think the
Night Out Dress
, which comes in black, purple, and white is lovely and offers a sexy vibe while still being fairly conservative. It has a high neck and a short skirt. The arms and chest are a bit tight fitting, so I recommend going up a size if you have thicker arms or a larger chest. This would be a fantastic dress for work or going out for the night, but I wouldn't recommend it as a day dress. It would be very easy to mess up the lace sleeves if you aren't careful.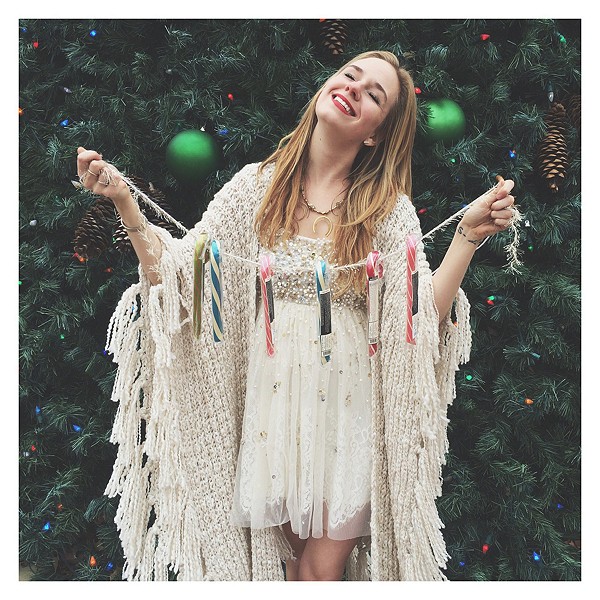 When the Free People near me got the first
Shine So Bright
dress in stock, everyone in the store was clamoring to try it on. Even me! (Justin didn't like it though, so I never tried it on.) Anyway, it is much prettier in person than it looks online. Plus, it's on sale at an even deeper discount thanks to their current promotion. With only select sizes available, I recommend buying it if you like it even the tiniest bit. You can always return it within 14 days if you need to. :)
While I did buy the Creme De La Dress over the weekend, I did not buy it from
Free People
. Instead I bought the dress from
Nordstrom Rack
at an even deeper discount than Free People was offering (even with their sale prices discounted!). I have not tried it on yet, so I can't offer any fitting advice, but if you like this dress in either red or purple I recommend either getting a price match (if they will) at Free People or buying from Nordstrom Rack. Unfortunately, other colors like white and black will need to be bought from Free People themselves.
With so many events going on this year (and my love of lace) I had to get my hands on the gorgeous
Mavi Lace Dress
as soon as I saw it go on sale. (I rarely catch Free People sales.) I've never tried it on, but I intend on taking full advantage of their return policy if I find it doesn't fit or look right on me. Prices go up too much on FP merchandise if you miss buying it (on sale) in stores and are forced into buying it on ebay. :(
Getting discounted further and further, I keep watching
this dress
never actually considering pulling out my credit card. It's pretty, but it's not gorgeous. Perhaps at a price tag of approx. $40 after the 20% off is taken, maybe it will make it offline and into your closet even if it still (even with the discount) not made it into mine. (Note that I have not tried it on and have no idea what it actually looks like in person or how it fits. Sorry!)
On Friday when I first heard about the sale, the first piece I fell in love with was the
Eyelet Duster
. Almost immediately, this product sold out, however, upon calling, I was informed that there were quite a few still available in stores and online. If you get the same notification I did about the product being out of stock, be sure to call Free People and confirm. You might get lucky!
Will you be shopping at FP today to take advantage of their current promotion? Or will you be sticking to new year resolutions and saving money?
Either way, if you live in the US, enjoy MLK day. Hopefully you have the day off and can finally get some stuff done. :)