I'm sure I've shared this before and I am sure I will share this again...
I LOVE BHLDN and the majority of the stores in the Urban Outfitters line. This morning, BHLDN posted a bunch of new things on their website. This is pretty exciting since it is only the second year they have been open. It seems, to me, that the BHLDN line just keeps getting better! While I don't check out the website enough to tell you what is currently new, I can share with you a few things I have not seen before on the website that I LOVE!
Up until recently the
Tea Rose Dress
only came in a light rose pink color. When I saw this dress in this turquoise color, it didn't matter how much the original went on sale... I wanted to wait for this one to become available. Although I cannot currently afford or justify the $380 price tag for this dress, which also now comes in gold, I am absolutely in love with this dress! Maybe it will go on sale at some point, so that I can purchase it! (Or maybe my husband will be awesome and let me at some point... We shall see.)
While I have no desire to ever get married again, I am absolutely in love with the
Onyx gown
now available at BHLDN. The front of the dress is gorgeous, but I love the back of the dress with the elegant lace, the flowing skirt, and the beautiful bow detail. Plus, what are your thoughts on the model's hair? :)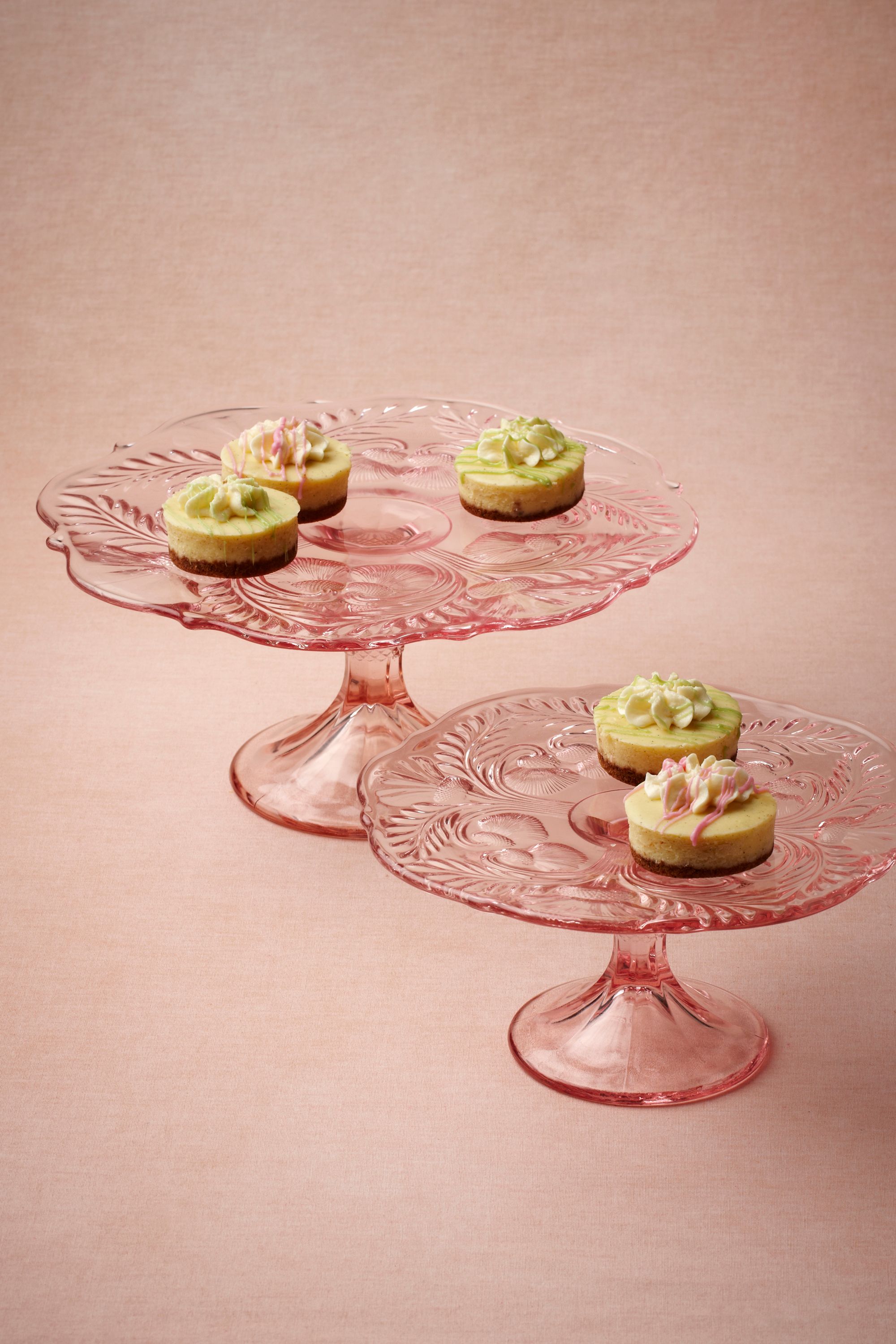 Finally, I stumbled across these bits of gorgeous. They are the
Parlour Cake Stands
and look very similar to some cake stands I had wanted to use in my wedding. The pink is a gorgeous color, but I am not entirely sure the husband would agree to put one of his cakes on these beautiful stands, so, for now, I will have to admire from a distance!
Are you currently loving anything at BHLDN? :)