When I was getting married, I had the hardest time finding shoes. Today, through pinterest, I stumbled across
ParisXOX
on etsy.
Watermelon Pink Shoes with Rhinestone Embellishments.
Before finding out about ParisXOX, I thought the only place to get shoes dyed in a specific color was through Payless Shoes. I was pretty excited when I discovered an etsy company that not only dyes shoes in a wide variety of colors but also has a huge selection of shoes from which to choose as well as shoe ornaments through which to make any shoes you choose even more gorgeous.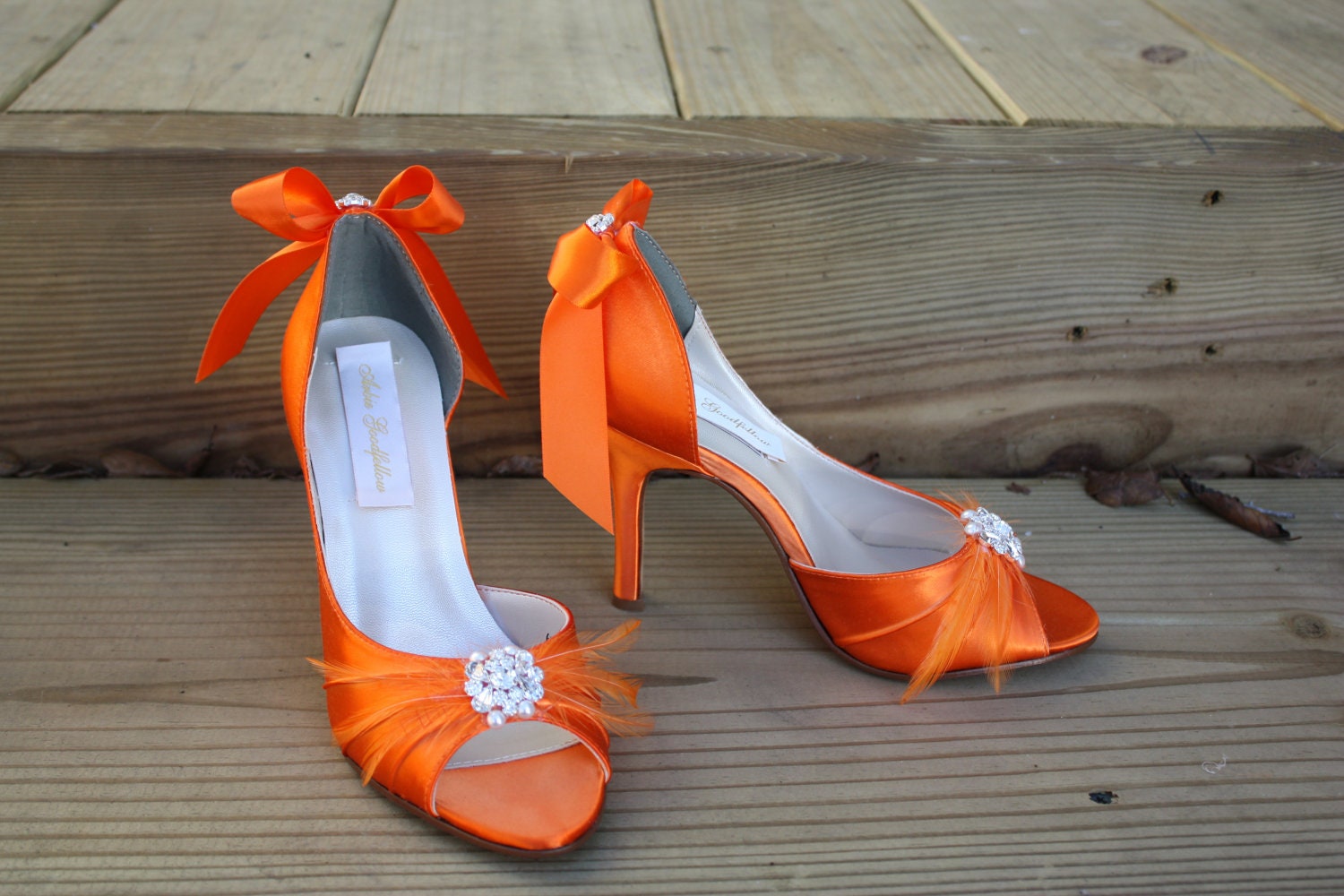 Orange Shoes with Feathers and a Crystal and Pearl Embellishment
I am also loving that this company provides color swatches, and they will send you a pair of un-dyed shoes to try on and make sure you get your correct size. Perhaps the best thing about this company is that a huge amount of money from your purchase gets donated to the animal shelter! Not only do you get gorgeous shoes in the correct size and color for your wedding (or other event), but you get to make an animal's life better as well!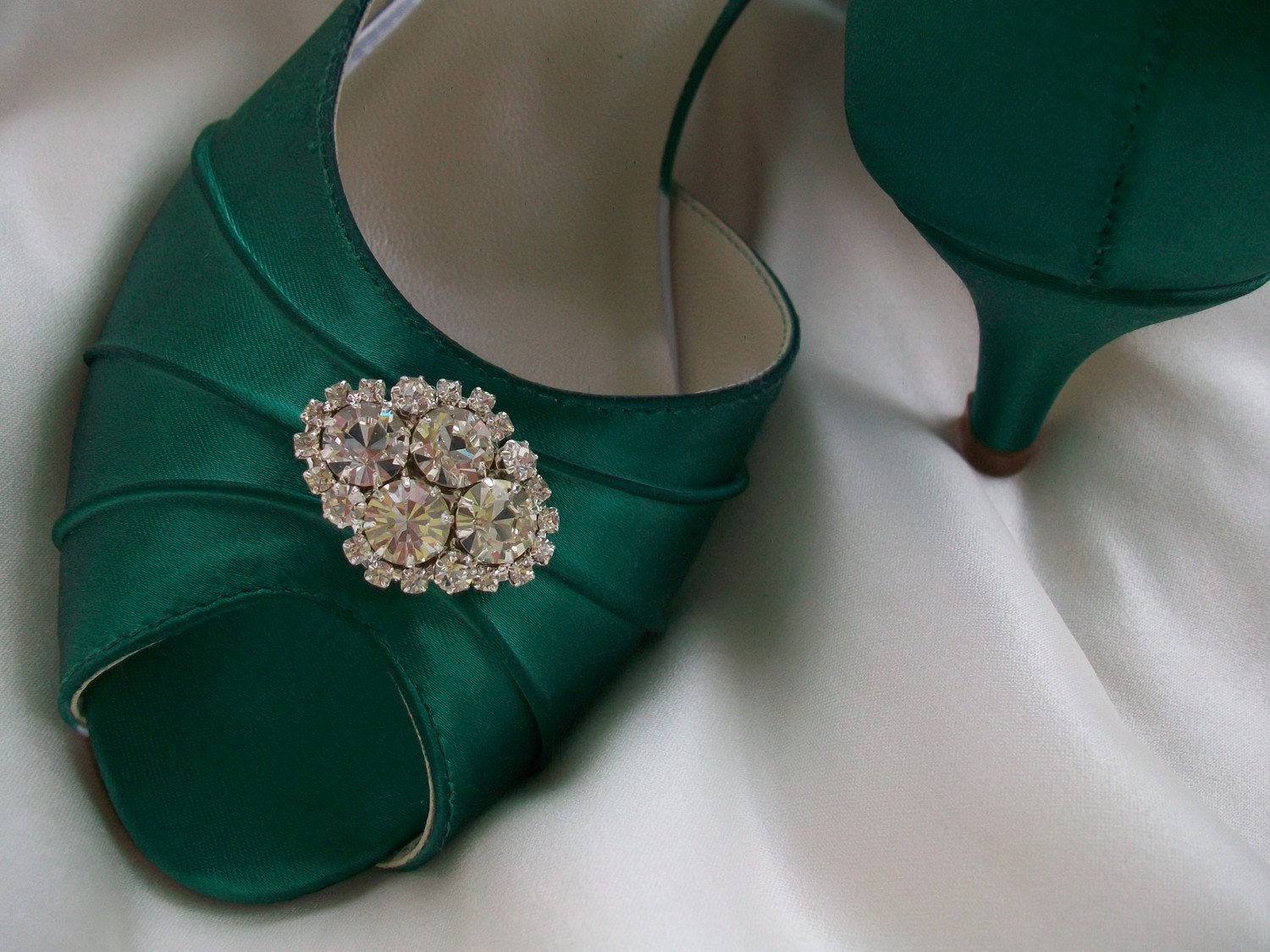 Victorian Jade Green Shoes with Rhinestone Embellishments

Starting today, ParisXOX is having an inventory sale for Black Friday, so go check them out and score yourself a pair of cute, colorful shoes for a discounted price! :)