Knowing how expensive and time consuming dress shopping is for one's wedding, I decided to share my wedding 'find of the week'. I am absolutely IN LOVE with these beautiful 1950's vintage dresses I found on Etsy.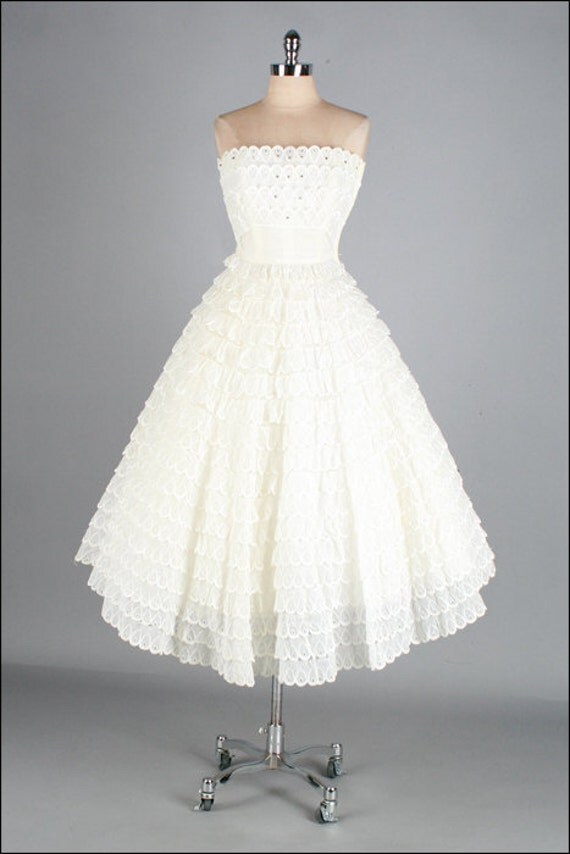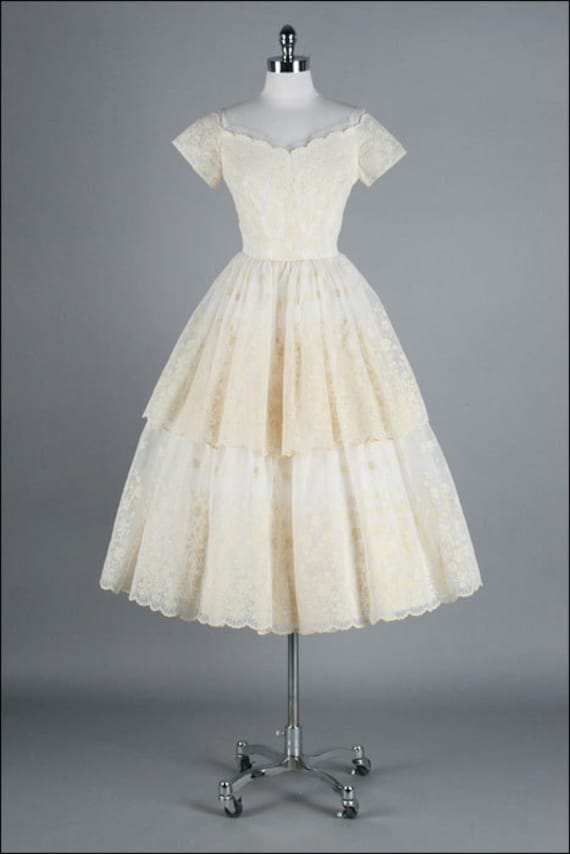 If you are as much in love with the 1950's style dresses as I am, I would suggest going to check out the
Mill Street Vintage
shop on Etsy for even more options! Also, try searching Etsy for more vintage/unique/handmade options for your wedding. You never know what you will find!